1883
In 1883, Daniel E. Seymour erected a brick structure on the corner of Central and Bridge Streets, known as the "Seymour Bank". The panic of 1893 forced the bank to close its doors.
1904
In 1904, Mr. P.T. Favell organized what would be known as "Northwestern State Bank". It opened its doors for the first time July 20, 1904, at the site of the old Seymour Bank on the corner of Bridge and Central Street. There were three officers on staff and had resources totaling $139,594.
1924
1924 brought about the demolition of the old Seymour Bank, to make way for an expanded Northwestern State Bank. The new facility was completed in January 1925 on the same site. By the 25th Anniversary in 1929, the bank had 5 Officers, 5 employees and resources of $1,205,915.00.
1935
In 1935, the Cornell Branch was established and built.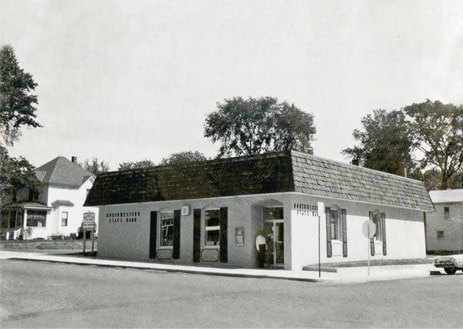 1953
In 1953, the Cornell Branch was expanded and remodeled with a Grand Re-opening in May. Further expansion was completed later in 1992.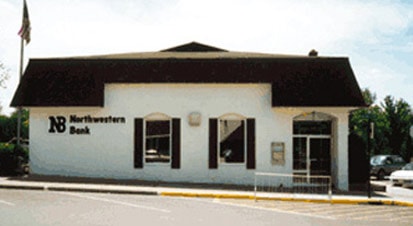 1962
1962 brought about an extensive expansion and remodeling of the same building to make a modern three-story home for Northwestern State Bank. By this time, the staff had grown to 7 Officers and 20 employees. The assets, too, had grown to $12,667,128.00.
This was also the year the first Drive-Up was built in Chippewa County.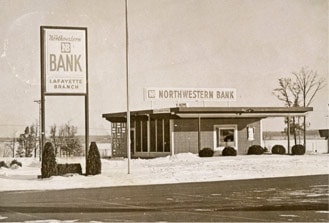 1967
1967 was the year the Lafayette branch was established and built.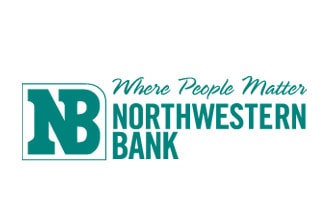 1970
The early 1970s brought about the removal of the word "State" from the bank's name. This move gave us "Northwestern Bank" as we know it today.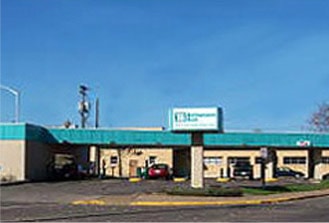 1983
In October of 1983, the Drive-Up in Chippewa expanded to 6 lanes, including a 24 hour thru ATM.
1989
1989 was the beginning of the latest expansion of Northwestern Bank's main facility, with a Grand Opening held April 1991. This expansion more than doubled the size of the bank and gave it the grand structure of today.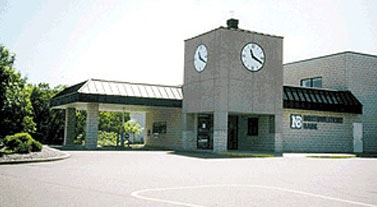 1993
In January of 1993, the Lafayette branch was rebuilt and expanded in connection with Gordy's IGA.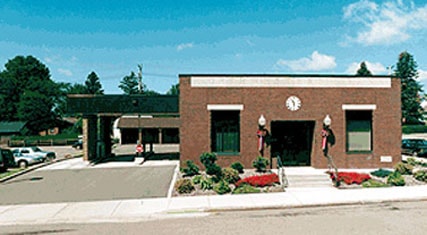 1994
By July 1994, to celebrate the 90th Anniversary, the bank had a total of 16 Officers and 58 employees, 4 branches, a drive-up facility and assets of $143,000,000.00. Also, in 1994, Northwestern Bank was highly honored to have William S. Pickerign, President, elected to the Federal Reserve Board of Directors.
In October of this year, a new Thorp branch was built and expanded, including a unique horse barn.
1999
In May of 1999, the Boyd branch was purchased, bringing a locally owned, community bank back to the Boyd area.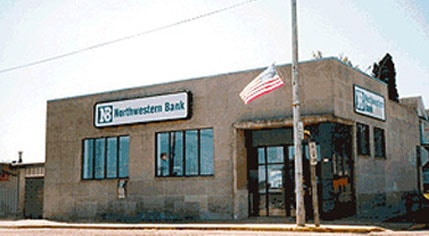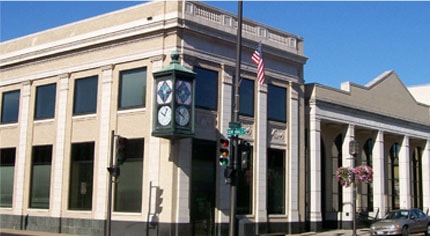 2000
After successful completion of the Y2K transition entering the year 2000, Northwestern Bank closed 2000 with assets of $215,754,854.00, a staff of 17 Officers, 63 employees, and 5 branches.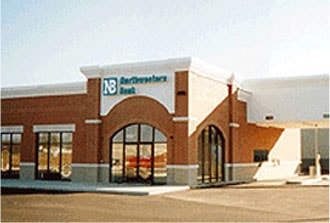 2003
In October of 2003, the Eau Claire branch was established.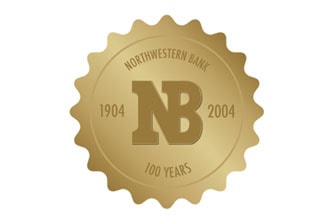 2004
Celebrating the 100th Anniversary in 2004, Northwestern employed 17 Officers and 73 employees. The bank had 5 branches, a drive-up facility and assets of $260,000,000.00.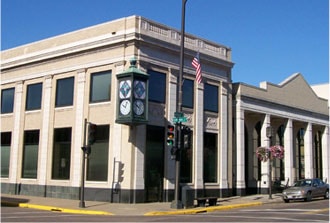 2014
2014 - We have reached our 110th Anniversary this year. Northwestern Bank currently employs 18 Officers and 69 employees with assets now totaling $380,000,000. The Bank serves the communities of Chippewa Falls, Eau Claire, Boyd, Thorp, Cornell & Lafayette.
2017
The new River Prairie location at 1430 Rivers Edge Trail in Altoona opened in December of 2016 and replaced the existing branch at 2901 Mall Drive, Eau Claire. The River Prairie branch is a modern full service bank conveniently located in the River's Edge Professional Office Development area. This branch embraces the Universal Banking model which is designed to meet both the needs of our business and consumer customers by providing them with a fresh contemporary setting that is inviting and has all of today's latest banking services. Currently, we have eleven team members at River Prairie to serve all of your needs.
2020
Say hello, new Logo. We launched a new logo to bring a familiar, yet fresh look to our brand.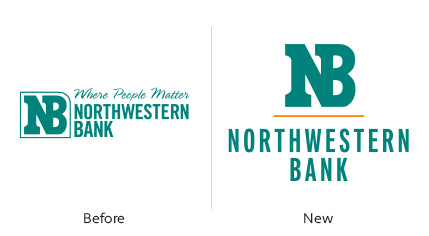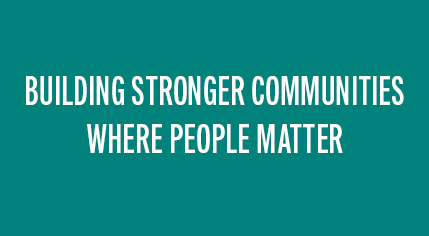 2020
Introduction of the new Northwestern Bank Mission Statement.
Future
Northwestern Bank, your independent and locally owned community bank of choice.